What is the Six Six Hicks Thislist, I hear you asking as you start wondering why you should care.
For one, it's a really cheap way to get out of using vulgarity despite how fun it would be. For another, it's a monthly review of the people that we here at Six Six Hicks love to hate, hate to hate, and in some cases just plain hate.
So without further ado, let's get started with June's list.
THOMAS O. HICKS SENIOR
The Hicks (screwupus majoris) seen here probably ruining someone's season.


First of all, we here at Six Six Hicks would like to congratulate Mr. Dicks Hicks on becoming the first honorary member of the Six Six Hicks Thislist Hall of Fame.
Membership of this prestigious club comes with the distinction of being exempt from all future Thislists so that we won't be found repeating ourselves.
First, let's focus on what good Tom Hicks has done for the Dallas Stars.
Now that we've gotten that over with, let's focus on the bad. But seriously, all Stars fans have at least one thing to be thankful to Tom Hicks for and that's saving them from (from what we've read) good guy Norm Green's financially shaky hands and funding the team that won the franchise's only Stanley Cup.
But you're not reading this to hear gushy stuff like that, so let's get to the juicy part of this well done steak.
Tom Hicks, compared to competent owners like Washington's Ted Leonsis and Detroit's Mike Ilitch, doesn't seem to give a damn about the Stars. In fact, in the 2007 playoffs it was reported that the then-owner of the Texas Rangers skipped a Stars playoff game against the Canucks to watch the Rangers play a regular season game. This wasn't late in the year, mind you, this was April. This was also when the Rangers weren't getting
bandwagoned
a good following.
More recently, Hicks financial mismanagement has led to an underfunding of the Stars that has seen them sit somewhere close to 10 million dollars under the salary cap and because of that missing out on premier free agents and deadline acquisitions (most notably the venerable Bradley Richards). Just think of where the Stars would be if they'd had a big, strapping two-way defenseman on the back end instead of Jeff Woywitka or Karlis Skrastins. For the imagination impaired, think "playoffs".
In short, Hicks had a good run as Stars owner when he had money to spend, but then he went and did his best Kobayashi impersonation and bit off way more than his hot dog-loving mouth could chew, managing to screw up both the Stars and Liverpool in the process.
Speaking of his former teams, in depth research (read: Wikipedia) revealed that he actually owned a fourth team from 1999-2003, a Brazilian soccer club called Corinthians. What happened there, you ask? He promised a new stadium to the winners of the 1998 Brazilian champions and then went on to start selling their star players and changing their signature uniforms.
Hrmmmm...
KARLIS SKRASTINS
Admittedly a more intense looking man than I.
Karlis came to the Stars on the pretense that he was a shotblocking, stay-at-home stalwart that would stabilize the back end and bring order to an otherwise chaotic stable of young defensemen (read: Trevor Daley). Admittedly, he fulfilled that expectation on a few nights and was a stupendous shot blocker, but then at points in his stint with the club there were awkward moments when he would be sighted at the faceoff circle in the offensive zone and everyone watching that was aware of what the term "stay-at-home defenseman" meant was left wondering "when did the 'home' in question become the hashmarks?"
I have a theory that if Karlis Skrastins was 6'5" and 240 pounds of the most masculine flesh Latvia has to offer, he would have been one of my favorite Stars of all time. He'd probably be able to not only smartly defend like he's lauded to be able to do, but also pummel opponents into the ice like he learned when he was growing up in the notoriously tough streets of Riga. Sidenote: I was joking about the "tough streets of Riga" bit, but then I learned that Riga actually has the highest crime rate in the European Union, so Karlis really doesn't have an excuse as to why he didn't pummel the likes of Burrows and Perry into the ice.
Unfortunately, he's 6'1" and 210 pounds of masculine-looking flesh that's sold in bulk in Latvia's version of Wal-Mart (Which I imagine is called "Blockashot-Mart" based on the little I know about the great nation of Latvia). His "stalwart defense" culminated in a minus-5 career rating in Dallas. In fact, his "stalwart defense" only ever resulted in one plus season in his entire career with a plus-9 season with the Florida Panthers in 2008-09.
Now, it's really unfair to mention Karlis in the same breath as someone who we deemed worthy of devil horns on the site banner, because from what we've heard he's a class act, but just be forewarned that we aren't always going to include Tom Hicks, so a spot on the Thislist isn't always going to have this much bite to it.
Regardless, this is kind of like assessing a performance review to a worker just before he quits before you can fire him. According to several sources, the Stars latest Latvian has signed a contract with the KHL's Lokomotiv Yaroslavl. We here at SSH wish him well and pray that GM Joe finds someone competent to fill the caveman-shaped hole on our backend.
JEFFREY "WILDCAT" WOYWITKA
Woywitka, seen here finishing a rush up ice that he started last October.
Now this one really hurts. We can tell you first (and, thanks to Krys Barch's obsession with Twitter, second) hand that Woywitka is a great teammate and an all-around great guy. Unfortunately, he skates slower than a mother of four in the fast lane.
There were flashes of the player that made him the 27th pick overall in the 2001 Entry Draft sprinkled throughout his two years as a Star, but after Matt Niskanen was traded and removed the "this is the measure of a bad defenseman" line from the limbo pole holder of Stars fans everywhere, we started to see that he was the next "seventh wheel" on the Stars' six-wheeled defense corps.
He had a few games where he was defensively sound and was a decent presence on the offensive blueline, but for the most part he was losing races to the puck and, despite his size, losing battles as well. Seeing as he's a UFA come July, I wouldn't expect to see him back in the gold and green (or sometimes black) next year.
RICHARD RENNER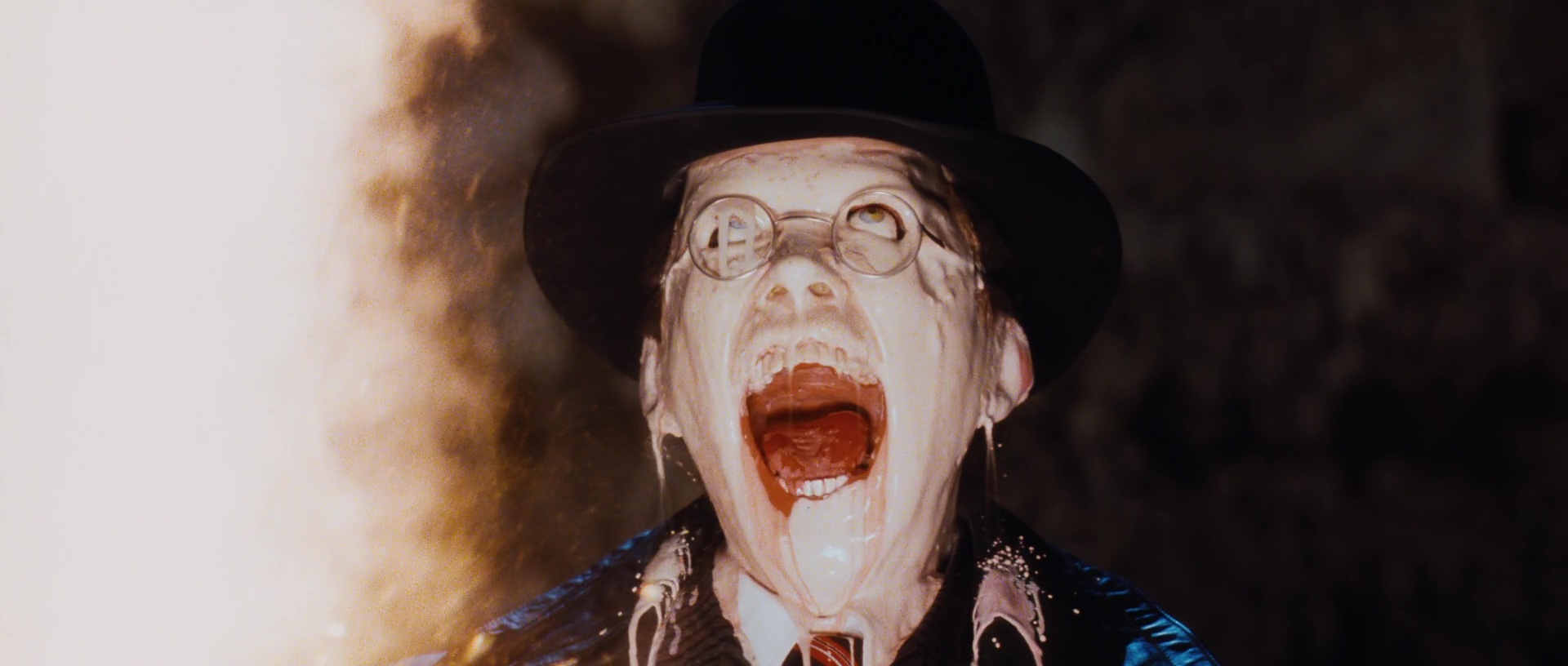 What we got when we searched "rick renner fox sports" on Google Images
Rick Renner is the reason why I get nervous every time the Stars sign a European player. That isn't because, if Don Cherry is to be believed, the player in question is soft or perhaps even because he might be unmotivated.
No, it's because I know that at some point while watching a Stars game on Fox Sports Southwest, I will hear Rick Renner absolutely BUTCHER said European's name. I have another theory that they actually pay him to do it. That's the only explanation for its regularity.
Tomorrow:
The Inaugural Good People List of June - The monthly foil to the Thislist where we'll list off the people within the Stars organization that we just cannot get enough of.